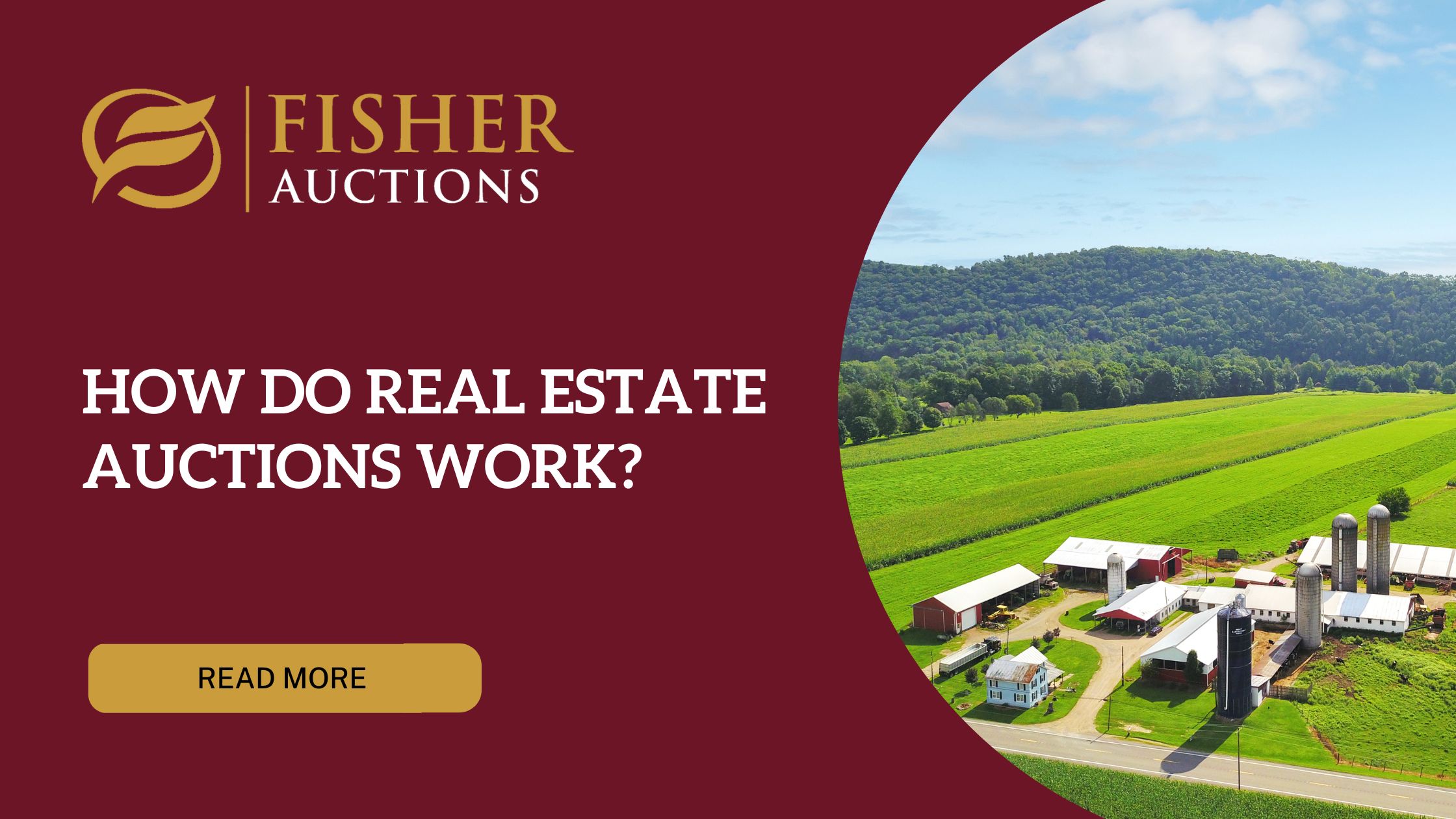 Real estate is a big part of the economy. For some, real estate is a place to call home. A place to reside and raise a family. For others, they might see it as a way to make some extra money. Whichever way you may look at it, it is clear that real estate is a necessity for our economy.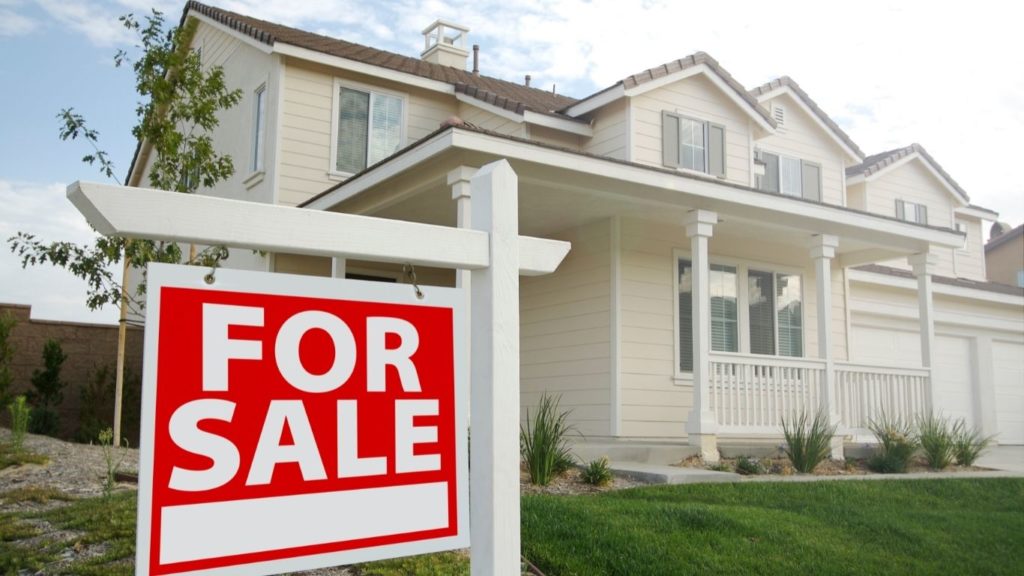 There are tons of real estate sales going on every day. You probably will be passing one going on commuting to work. Although these real estate sales are typically through agents, there is another method many sellers choose when selling their real estate, and those are called auctions.
What Are Real Estate Auctions?
Real estate auctions are effective ways of selling real estate. There is plenty that goes into a successful real estate auction. From marketing the property and making sure you reach a wide audience, to ensure that the auction bids for as high as possible. Let's take a deeper look at what goes into a successful real estate auction.
How Do Real Estate Auctions Work?
There are many tasks that revolve around a real estate auction. From finding connecting a seller with an auction company to promoting the sale as much as possible, to getting the best price for the property at auction. Let's take a closer look and see how real estate auctions work.
Step 1: Listing Real Estate on Auction
The first step to any auction is finding a reliable & known auctioneer to host your auction. There are many auctioneers all around, do some research and find who you think would best help you sell your home. If you live in Pennsylvania or Maryland and are looking to sell your home, then we've already got you covered. Fisher Auctions is a known real estate auctioneer in PA & MD, contact us today to help you get top dollar for your property!
Step 2: Advertising the Real Estate Auction
Once you have found a seller and they agree to sell their property at auction, it is important to start advertising as soon as you can. The quicker you can begin advertising the property, the quicker you can start attracting buyers. There are many ways to advertise a property on auction, let's explore the different ways to market an auction.
Digital Advertising Real Estate Auctions
There are many platforms you can use to advertise real estate auctions. The most modern advertising strategy to consider is digital advertising. This would include listing upcoming auctions on websites & running advertisements on Google, Facebook, & other popular platforms. You can also digitally advertise auctions on third-party websites like Auction Zip.
Another popular real estate digital marketing strategy is email marketing. Similar to direct mail to a mailbox, email marketing is a digital piece of mail that is emailed to you. Emails are collected over time and used to market properties for the most exposure possible.
Paper/Physical Advertising Real Estate Auctions
Paper and physical advertising is still a very popular way of advertising in general. Although it is not as popular as it once was, physical advertisements are a very effective way to catch potential buyers' attention wherever they are displayed.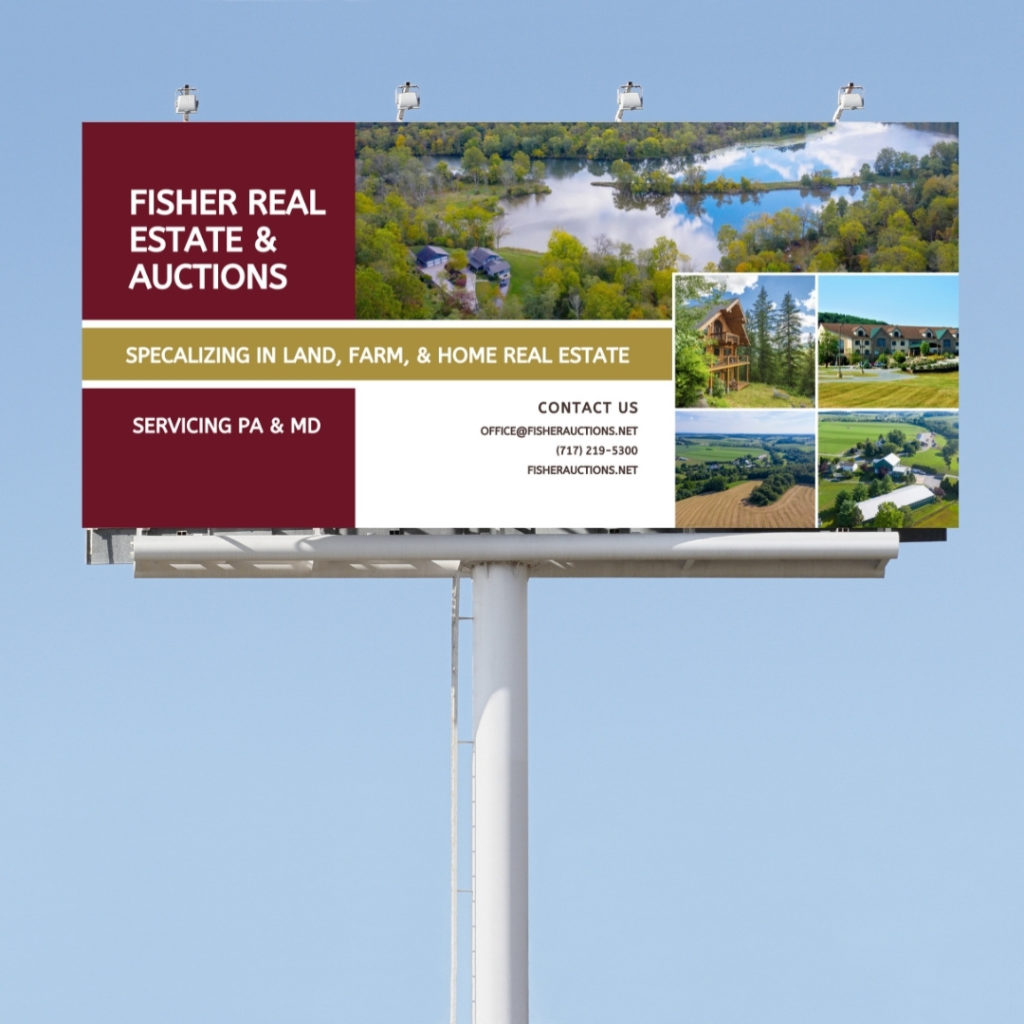 There are many different ways to physically advertise. Anything from billboards, newspaper ads, brochures, direct mail, etc. is considered a newspaper advertisement.
Although it may not seem like a smart investment with the technology nowadays, physically advertising real estate auctions in a rural area like Lancaster County, Pennsylvania would make a lot of sense.
Step 3: Selling Property Day of Auction
It's auction day! All of the time & money that was spent on advertising will be shown on auction day. Similar to a party, the more people who are at an auction, the better it looks!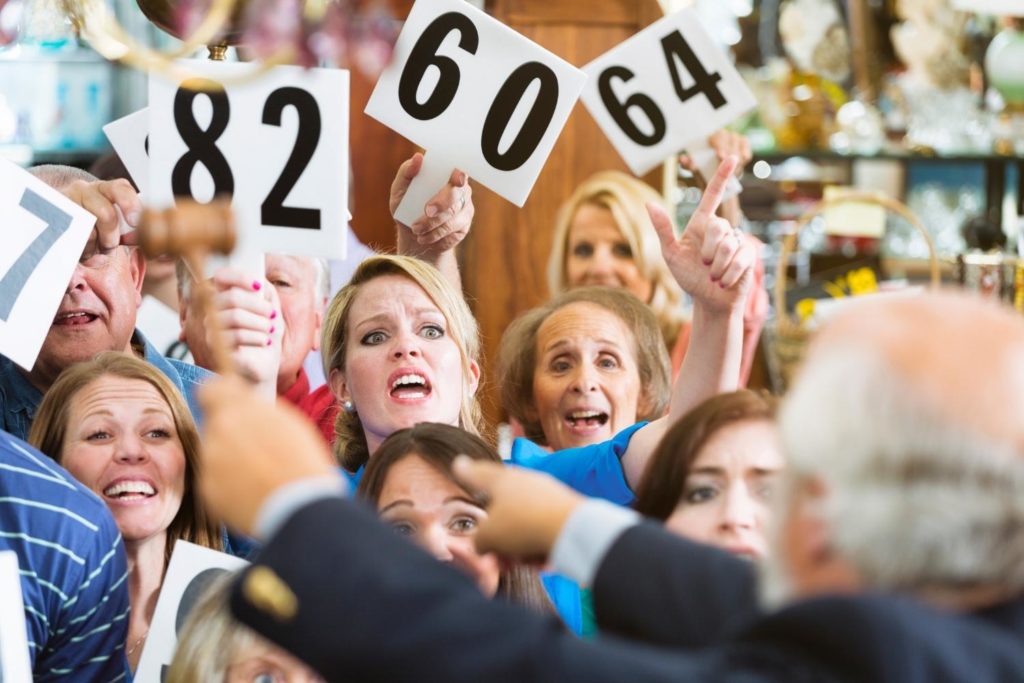 Once the auction is ready to go & live, potential buyers will start bidding on the property. With auctions, there are a number of ways it could go. The first is, that you can set a starting price. This will be choosing the smallest number that makes you (the seller) comfortable and makes the auction competitive.
The second method consists of no starting amount. The real estate auction will start at zero and work its way up. This is the route most auction companies take when doing real estate auctions. Once all the bidding has ceased and a buyer wins the auction, he or she is liable to a down payment agreed upon at the auction. Once the full amount is paid, the seller of the property will pay the auction company it has used to assist with selling its property.
How Much Does it Cost to Sell Real Estate At An Auction?
This depends on the agreement between the seller and the auction company. There are some auction companies that take anywhere from 3% – 8% of the entire auction amount, then there are some auction companies that charge a rate of around 10% – 15%. For example, if a property gets sold at $1 million dollars, it would cost you around $100,000 to $150,000 to pay the auction company! Now although this may seem high, auction companies that charge a large rate like this are usually global & well-known auction companies like Concierge Auctions.
There are other alternatives to a real estate auction at a much more reasonable rate. Fisher Auctions of PA & MD is a known real estate auction company specializing in Farm, Land, & Commercial real estate serving Pennsylvania & Maryland. At Fisher Auctions, the commission rates start at only 1% of the selling price!
Benefits of Selling Real Estate Through Auction Instead of Agent
When it comes to choosing to sell your property through an auction or traditionally with an agent, there are many aspects to consider. For one, the price and audience you can reach between the two. Let's take a closer look at the benefits of selling real estate through auction instead of an agent.
Bigger Reach Equalling More Offers
Selling real estate at an auction can definitely improve your chances of being marketed to a wider audience. Auction companies advertise each individual auction one by one. This means your real estate is getting its own brochure, listing on the website, photoshoot, etc. to make sure the auction company can gather as much potential buyers as they can.
Not only can you receive more offers through auction than through an agent, but higher offers as well! There have been many encounters where an auction company has sold a property well over than it was expecting, providing the seller with much more money in their pocket than intended.
The Seller Controls the Auction
As previously mentioned, the seller has a lot of control through the sale process of the auction. The seller controls the numbers and scope of the documents disclosed to the auction. In addition, the seller can also gauge the amount of time bidders have to investigate the property.
Live Bidding on Auctions
Live bidding is a feature more and more auction companies are using to reach even more potential buyers. Live bidding is a system that is set up on an auction company's website where people from all over the world can bid right from their computer or mobile device. Live bidding brings a lot more potential and value to the auction method of selling real estate.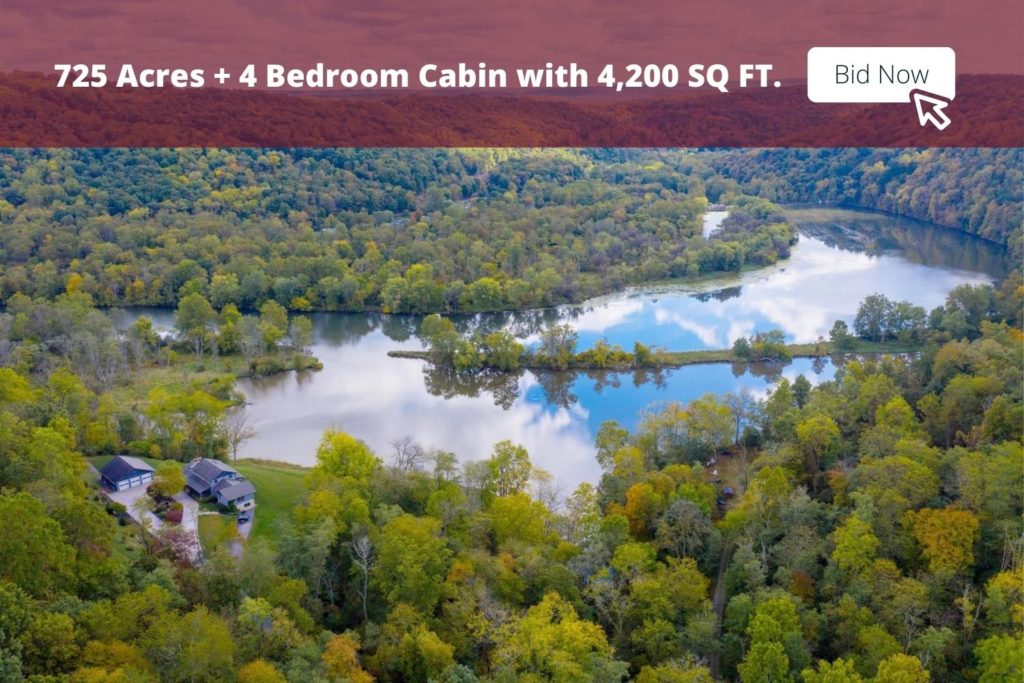 How to Sell Real Estate on Auction
If selling your real estate at auction is something you may be interested in, contact a local auction company in your area and see if they may be right for you.
If you are someone who lives in Pennsylvania or Maryland, contact Fisher Auctions for all your real estate auction needs. Ensure your property gets sold for top dollar with a trusted and reliable auction company in PA & MD.